7 services that make it easier to write correctly in English.
Work in international projects is inextricably linked with communication in a foreign language, including written communication. We share a list of 7 tools with which your emails, articles or CV will be written correctly. By using them, you will make sure that you choose the right words, use the correct punctuation and grammar tenses.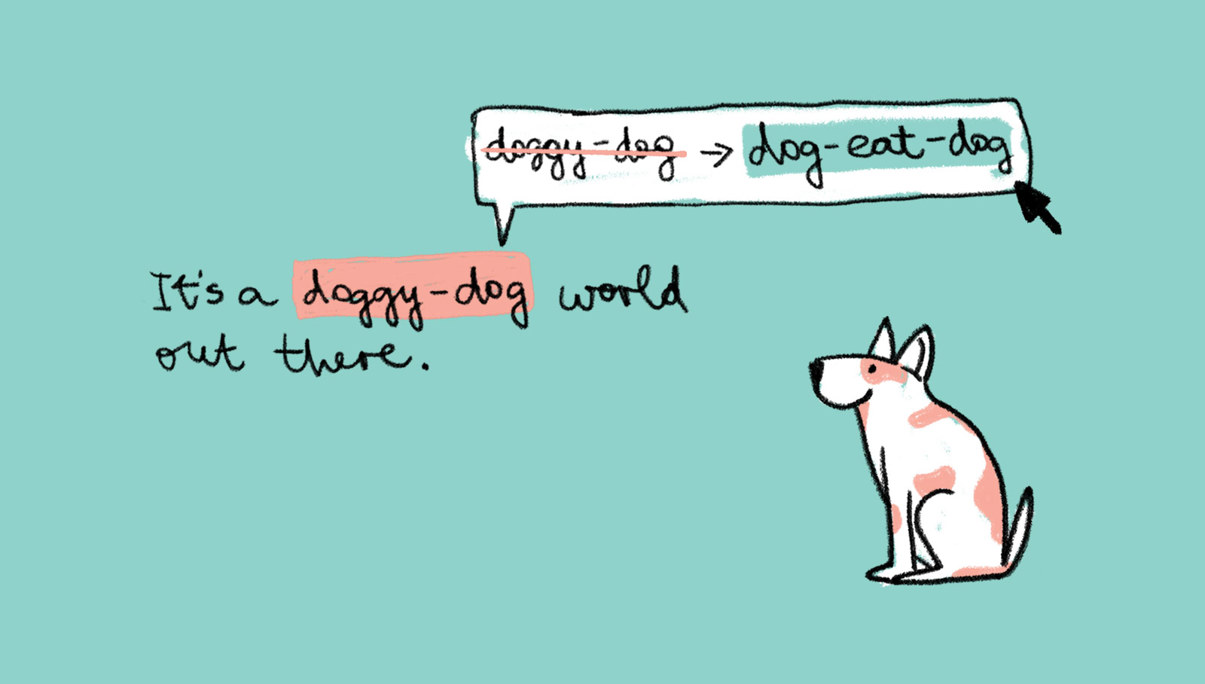 1. Grammarly
The service was launched 10 years ago (!). Currently, more than 20 million people use it on a daily basis. Grammarly can be installed for free on your computer, on your iOS or Android mobile device, Microsoft Office on Windows, or as an extension for Google Chrome, Firefox, Safari and Edge.
The free version of Grammarly corrects errors related to the use of vocabulary and tenses, removes repetitive words and additional commas, reminds you to use hyphens and apostrophes in the right places, shortens sentences and defines the correct tone of speech. In the paid one, which is available from $ 11.66 per month, you will also find recommendations for synonyms, help in achieving clarity and readability of texts. Thanks to this, everything you write will be diverse and adapted to the recipient.
2. Ginger
It's a Chrome and Safari browser extension that helps correct grammar errors, check the meaning of unfamiliar words, and translate texts into 40 languages.
The paid version can be purchased from $ 6.6 (with a subscription for 2 years) to $ 20.97 per month:
You can install the app on your mobile device, computer, or Microsoft Office.
It offers real-time text editing with correction of all possible errors.
There is also a function to paraphrase sentences so that all words and phrases correspond to one style, and all text is more readable.
The service also includes translation into 60 languages.
3. Hemingway Editor
The inspiration for this solution was the concise style of the American writer. The service is available online and helps to get rid of unnecessary words, improve the consistency and ease of reception of the text. Copy and paste a piece of text into your site (or type it there right away) and see what colors appeared in the text:
Yellow – the sentence is too long and difficult to read.
Red – too complicated sentence.
Purple – too long or pretentious word, which can be replaced by another from the proposed list of synonyms.
Green – unnecessary passive side.
Blue — an excess of adverbs and phrases that weaken the pronunciation of the text.
For $19.99, you can buy an offline text editor for your Windows or macOS computer with the same features. The editor also allows you to publish texts directly in WordPress or Medium and export them to .docx or .pdf with the ability to highlight a recommendation for the author of the text (if you are reviewing another person's text).
4. Virtual Writing Tutor
The page checks grammar, spelling and punctuation, counts the number of words in the text, paraphrases sentences and selects the most appropriate words. You can even work on English pronunciation, practice writing and find mistakes in the interactive game. All features are available free of charge.
5. OnlineCorrection
The perfect tool for those who do not want to register and install anything in the browser, on the computer or on the phone. Simply paste your text on the page. The website will distinguish spelling, grammatical and stylistic errors with colors. Check why you are making a given mistake and how it can be fixed – just move the cursor. The website provides verification of five different variants of English: British, American, Australian, New Zealand and South African.
6. Sentence Checker
A simple and minimalist website checks grammar and spelling, highlights mistakes and suggests correct spelling. Here you can check your English in six different variants.
7. Microsoft Office
A well-known and fairly reliable built-in tool for checking grammar and punctuation in text also helps to communicate effectively in a foreign language. The service highlights erroneous and repetitive words, punctuation errors, and mis order of words in a sentence. It offers suggestions for correct spelling, a dictionary of synonyms, and the ability to expand the lexical base by adding new, unfamiliar words.
Built-in grammar check is also found in Google Docs, some websites, and social networks. The number of sites offering such tools is constantly growing. Writing with bugs can soon become quite a challenge – and very good!
For more articles visit: Postingat.com