Although it may seem obvious to those who are used to doing household chores, office cleaning in proper order and hygiene conditions, or a clean office is a task that requires proper planning and good execution.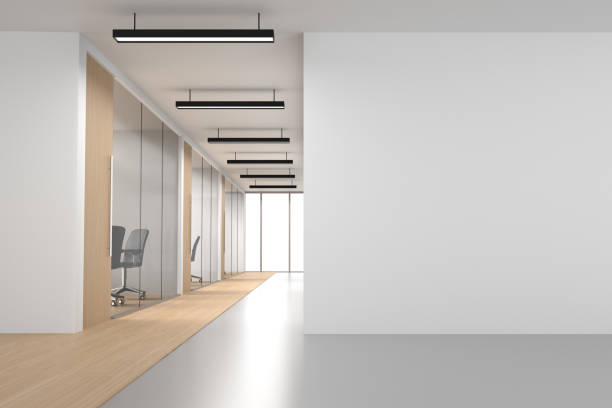 So in SCS Group Cleaning, we are going to provide you with a list of good tips that can help you when supervising the cleaning of facilities if you are in charge of this task, and you really want to take advantage of the investment made in the maintenance of this service to the time to have your office clean.
Keys to keeping the office clean
task organization
The systematization, the procedures, and the choice of personnel are fundamental aspects in any area of ​​activity, and also in cleaning companies, because with this, orderly and systematic execution of the task has repercussions on continuous maintenance and good quality of service provided.
Surface cleaning by nature
The first action to achieve a clean office is to carry out a complete inventory of many objects and surfaces to be maintained so that nothing escapes within the cleaning schedule, and it is possible to determine how to execute each job with machinery, products, and employees, also establishing the periodicity of each service.
Before starting the cleaning tasks, it is also very important to review the initial state of each type of surface to avoid further damage and correct any damage.
set schedules
In order to provide the highest quality of service and start with the most impeccable appearance of a clean office every day, the tasks should preferably be carried out once the activity day is over, or sufficiently before its beginning, in such a way that everything is collected. And perfect at opening time.
Cleaning services in facilities where other types of business or productive activities cannot interfere with these, for functional reasons, since priority must be given to the development of the tasks of each company without hindering or interfering with employees. , managers or customers.
That is why when planning the services to achieve a clean office, it is necessary to consider the hours in which there will be no traffic, to avoid the possibility that offices or rooms are left uncleaned because they are busy, or the cleaners waste their time waiting for being able to do your job.
Planning of tools, machinery, products, and necessary operators in office cleaning
The study of surfaces serves precisely to plan everything that is going to be needed to keep each office clean, depending on the spatial dimensions, and types of floor materials, partitions, furniture, and other equipment.
Among the materials and machinery conventionally used to maintain a clean office are:
Mops and spare parts
mops and mop sticks
microfiber cloths
Cleaning carts
Dusters, cloths, sponges, scouring pads, and brushes
Telescopic poles and ladders
Refillable sprayers for cleaning solutions
Window cleaning kit with glass racket, rubber lips, and scrapers
Basins and buckets
Gloves
industrial vacuum cleaners
Floor polishers
Injection and extraction machinery for carpet and upholstery cleaning
Waxes, and cleaning and disinfection products
Refills of hygienic consumables such as paper, soap, air fresheners, and garbage bags
As for the number of workers, working times, and periodicity to maintain a clean office, it will depend on the size of the facilities, although the minimum may be one person to carry out daily maintenance, and a glazier who comes once a week. For window cleaning.
Periodicity by type of tasks in office cleaning
We must perform the following tasks every day in order to maintain a clean office:
emptying bins
Cleaning of dust, fingerprints, and stains from work tables, horizontal surfaces, seats, pictures, and other elements.
Daily sweeping and scrubbing of ceramic, porcelain, Sintasol, and other synthetic floors.
Daily vacuuming of carpeted floors.
Disinfection and cleaning of toilets.
Timely maintenance review of the rest of the surfaces that need it.  Avoiding the formation of lint and cobwebs, crank marks, or on mirrors and glass.
Other types of tasks need more frequently, such as window cleaning. You can do it completely once a week, the cleaning of toilet tiles, or the brushing of doors.
Less frequently, we must carry a general cleaning out, including walls, ceilings, and carpet cleaning. To coincide with dates of rest in the activity on a semi-annual or annual basis.
In order for some types of floors to recover their initial appearance, it may also be advisable to polish and wax or shine, or sand and varnish from time to time.
Who to order office cleaning
The image of your business is fundamental, but it is also very important to consider the confidentiality of your activities. Avoid all kinds of problems derived from a poor choice of office cleaning services.
In this sense, it is advisable to always choose to clean companies with experience in the sector because with them you will guarantee:
A service that really takes care of all the surfaces and equipment of the offices, keeping the office clean in the most efficient way.
A guaranteed discretion, and any entity that assumes responsibilities against possible but unlikely malpractices or abuses of its employees.
An uninterrupted service for absences and sick leave of the cleaners, with immediate substitutions. In case of a need to ensure a clean office going forward, you need a team that is always available.
A perfectly trained staff that will work legally. You will not have to worry about it at the work level.
An office cleaning protocol that will save you time, so you can focus only on your activities.
Actually entrusting office cleaning services to specialized companies like ours, besides saving time and headaches, balances the expense thanks to the savings in products and machinery that you will not have to pay out either.