Which fruit is good for health? 10 Best fruits
Fruits are a great source of vitamins, minerals and antioxidants. They are also high in fiber, which makes them an excellent choice for weight loss and heart health.
Here are some of the best fruits to eat:
1. Apple
Apple is a fruit that is good for your health, especially if you're trying to lose weight. It's low in calories and high in fiber, which means it helps keep you full and satisfied between meals.
Apple has also been shown to help with digestion and regulate blood sugar levels, so it's great for people who have diabetes or other conditions that affect their metabolism.
Apple is also rich in antioxidants, which can help slow down the aging process and prevent oxidative stress damage on your cells.
In fact, they are one of the most powerful anti-aging foods out there! Apple contains vitamin C and tannin compounds (including pectin), both of which have antioxidant effects on the body as well as supporting a healthy immune system.
It's also packed with potassium, calcium, iron and magnesium, all of which play an important role in maintaining healthy bones and muscles as well as keeping your blood pressure at bay!
2. Banana
The banana is a very healthy fruit, and it has many benefits. The banana contains potassium, which helps to maintain healthy blood pressure and cholesterol levels. The banana also contains fiber, which helps to lower cholesterol levels.
The potassium in the banana can make your blood pressure stay low, which can help you avoid or manage hypertension.
The fiber in the banana will also help to lower your cholesterol levels by binding with bile acids in your digestive tract and removing them from your body. If you have high cholesterol levels, eating more bananas could help you manage them!
The banana also contains vitamin C, which helps with vision health and immune function.
Vitamin C is an important antioxidant that protects your cells from damage caused by free radicals, which are molecules that damage cells and tissues by causing oxidative stress (which means they cause damage).
A diet rich in antioxidants can help reduce oxidative stress and thus decrease the risk of heart disease and cancer as well as other chronic diseases like osteoporosis (bone loss), cataracts (cloudy lens opacities), macular degeneration (retinal degeneration), etc.
3. Grapefruit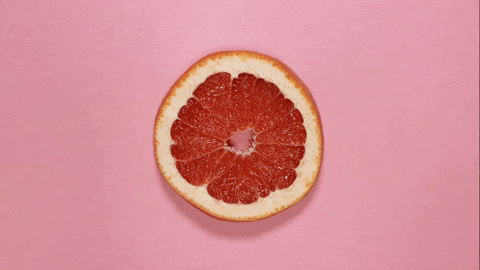 Grapefruit is a fruit that is good for health. This fruit is a source of vitamin C, which helps the body to fight infections.
It also contains vitamin B6 and vitamin E, which help maintain the immune system. Grapefruit contains a lot of fiber, which helps to keep you full and promote regular bowel movements.
Grapefruit also contains antioxidants called polyphenols that help protect against heart disease and cancer. This fruit is also rich in potassium, which helps to regulate blood pressure levels by controlling fluid balance in the body.
Grapefruit can be eaten raw or cooked, but it should always be peeled before eating so as not to contain harmful chemicals or pesticides that may cause harm when ingested orally (through the skin).
4. Kiwi
Kiwi fruit is good for your health. It contains vitamin C, which is important for the immune system and helps regulate blood pressure. Kiwi also contains potassium, which helps to lower blood pressure and maintain a healthy heart rhythm.
Kiwi fruit is high in fiber, which makes you feel full longer and keeps you from overeating. Kiwi fruit is low in calories, so it can help you lose weight if you eat it in moderation.
5. Orange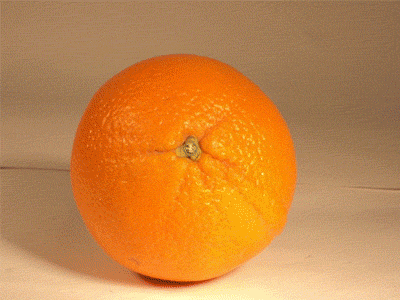 Orange fruit is good for health.
Orange fruit is packed with vitamins and minerals, including vitamin C, potassium, and folate. You can get all of these nutrients from orange juice or its peel.
Orange juice is high in vitamin A and vitamin C, which are both important for keeping your skin healthy. Vitamin A also helps maintain healthy eyesight. Vitamin C helps with the formation of collagen—a protein that gives your skin resilience and elasticity.
The peel of an orange contains flavonoids that act as antioxidants. Antioxidants help fight free radicals in the body, which can cause damage to your cells and tissues if left unchecked.
Folate is an essential B vitamin that helps keep DNA stable so cells divide properly and work properly. Folate helps prevent birth defects by preventing cell damage caused by defects in a woman's egg fertilization process during ovulation (egg release).
6. Pineapple
Pineapple fruit is good for health.
It is rich in vitamin C, which has a lot of benefits for the body. It helps to maintain good vision, immune system, and skin. Vitamin C also helps in the production of collagen that helps in keeping healthy joints and muscles. It also helps in improving blood circulation.
It contains fiber which prevents constipation. Pineapple fruit has anti-inflammatory properties which help to control swelling caused by arthritis or any other joint pain conditions like gout and rheumatoid arthritis (RA).
Pineapple fruits contain an important antioxidant called bromelain which aids digestion as well as improves immune system function by killing harmful bacteria and viruses in the body.
It also improves blood circulation by increasing the number of red blood cells in the blood stream which increases oxygen flow throughout your body when needed most!
7. Watermelon
Watermelon is a tasty fruit that can be used as a food or drink. It is also good for health and can help you stay hydrated. The fruit contains vitamins A and C, as well as calcium and potassium. Watermelon is low in calories, so it can be eaten with no guilt!
Watermelon is a good source of lycopene, an antioxidant that protects your cells from damage caused by free radicals. This helps strengthen your immune system and keep you healthy.
Watermelon also contains vitamins B6 and K, which help your body absorb iron from food sources such as meat, beans, and spinach. It also provides magnesium, which helps regulate heart rate, blood pressure, and muscle contraction in the body.
Watermelon contains fructose (fruit sugar), which has been linked to better weight management due to its ability to increase leptin levels in the body (the hormone responsible for satiation).
For example, studies show that drinking 100 grams per day of watermelon juice increased leptin levels by 22% compared to consuming only 80 grams per day of grapefruit juice or white grape juice
8. Avocado
Avocado fruit is a healthy food, but it's only one of many healthy foods. It's not a magic bullet that will fix all your health problems—but it can certainly help!
Avocados are packed with heart-healthy monounsaturated fats, fiber, potassium, and vitamins A and C. They're also rich in plant compounds called phytochemicals, which have been shown to fight cancerous cells.
But what about the avocado's unsaturated fat content? That's right—avocados are high in oleic acid, an unsaturated fat that can help prevent heart disease by lowering LDL cholesterol levels and reducing inflammation in arteries.
In fact, one study found that people who ate two tablespoons of avocado per day had lower levels of inflammation than those who didn't eat any.
Avocados also contain lutein and zeaxanthin—nutrients found in animal products like eggs and fish. These antioxidants help protect against eye diseases such as cataracts and macular degeneration (which causes vision loss).
9. Grapes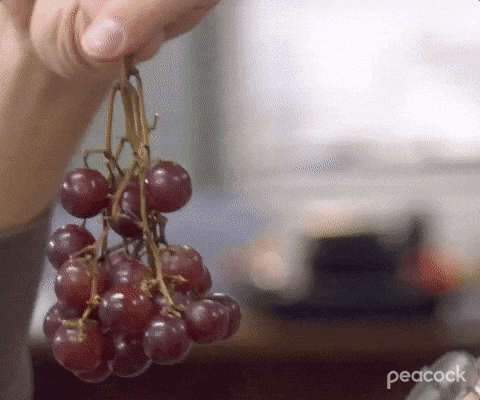 Grapes fruit is good for health
A lot of people think that grapes, as a fruit, are not good for them. But they are wrong. Grapes fruit is almost like a vegetable; it has many vitamins and minerals that can help you stay healthy.
You should eat grapes every day to get the benefits of eating this fruit because it contains many vitamins and minerals that will help you feel better and live longer.
Grapes are also very good for your heart and blood pressure, so eat them often if you want to stay healthy!
10. Strawberries
Strawberries are one of the most popular fruits in the world, and for good reason. They're delicious, nutritious, and easy to grow. But did you know that strawberries are also good for your health?
Here are just a few of their benefits:
-Strawberries contain vitamins C and E, which are important antioxidants that help protect against free radicals in your body and keep your cells healthy.
-Strawberries also contain heart-healthy fiber as well as anthocyanins, which give them their red color. Studies show that eating more strawberries may help prevent certain types of cancer, including bladder cancer and colon cancer.
-Strawberries contain potassium—one of the most important minerals for maintaining a healthy heart rate and blood pressure levels—which helps lower cholesterol levels while supporting normal muscle function and nerve transmission.*